100 Questions and Answers about Anorexia Nervosa
Now available on Amazon.com and Barnes and Noble Booksellers. Everything you wanted to know about Anorexia Nervosa! Have your questions answered with this trusted resource that has hit multiple best sellers' lists!
EMPOWER YOURSELF!
Whether you are a newly diagnosed patient, a friend, or a relative of someone with anorexia nervosa, or if you simply wish to gain a better understanding of this condition, 100 Questions and Answers About Anorexia Nervosa offers help. This book offers a complete guide to understanding the causes of anorexia, warning signs and diagnosis, and practical suggestions on how to help loved ones suffering from anorexia as well as the treatment options available. Written by Dr. Shepphird, a clinical psychologist with more than 20 years experience in the field of eating disorders, along with contributions from actual patients (and elite athletes), this book is an invaluable resource for learning about and fighting this disease.
BREAKING NEWS: 100 Q&A About Anorexia Nervosa is a recipient of the prestigious Mom's Choice Award.

The Mom's Choice Awards honors excellence in family-friendly media, products and services and is judged by an esteemed panel of judges includes education, media and other experts as well as parents, children, librarians, performing artists, producers, medical and business professionals, authors, scientists and others. Parents and educators look for the Mom's Choice Awards seal in selecting quality materials and products for children and families.
A sampling of the panel members includes: Dr. Twila C. Liggett, Ten-time Emmy-winner, professor and founder of Reading Rainbow; Julie Aigner-Clark, Creator of Baby Einstein and The Safe Side Project; Jodee Blanco, New York Times Best-Selling Author; LeAnn Thieman, Motivational speaker and coauthor of seven Chicken Soup For The Soul books; Tara Paterson, Certified Parent Coach, and founder of the Mom's Choice Awards. Dr. Shepphird's book has been honored by this distinguished award.
Click to read testimonials about "100 Questions and Answers about Anorexia Nervosa"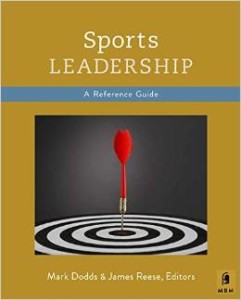 Dr. Shepphird is a contributing author to "Sports Leadership: "A Concise Reference Guide (Mark Dodds and James T. Reese, Jr., General Editors). Published in 2015.  Click here to see a preview of that book.

Dr. Shepphird is a contributing author to several other books and volumes, including the Encyclopedia Britannica;  Making Marriage a Success; and The Search for Balance.