Frequently Asked Questions
Psychotherapy: What will we do in therapy?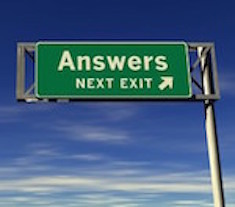 Consulting: What is performance consulting?
Psychotherapy:  What will I have to do in therapy?
Psychotherapy:  What are the risks and benefits of therapy?
Psychotherapy: How long will therapy take?
Performance Consulting: How long does it take to see results?
Psychotherapy: How do we get started?
Psychotherapy: What can I expect?
Psychotherapy: How long will our meetings last?
Psychotherapy: What forms of payment do you accept?
Psychotherapy: Do you offer telephone or video sessions?
I am interested in psychotherapy. What will we do in therapy?
Therapy itself is a process. In this process we will discuss the reasons for which you are seeking therapy, explore the relevant history and background of the issue (s), talk about your problem and discuss anything else that is important for me to understand your situation. We will set goals for change and utilize helpful tools in order to help you meet your goals.
What is performance consulting?
Sport and performance consulting is a valuable tool for athletes, performing artists, business leaders, and other high-impact performers that aids in understanding how the mind influences performance, apply strategies to optimize performance, and remove mental blocks that keep people from performing their best. Whether it's preparation, motivation, staying composed, performing in competition, or overcoming barriers, performance consulting  can help improve concentration, "mental toughness", efficiency and focus. Consulting can also involve building "mental fitness", which is all about replacing unhealthy attitudes and beliefs with healthy ones in order to achieve optimal performance. Consulting is tailored to the needs of each individual athlete or situation, regardless of the specific sport or performance genre.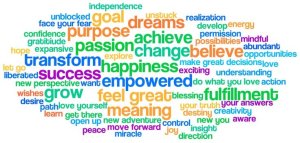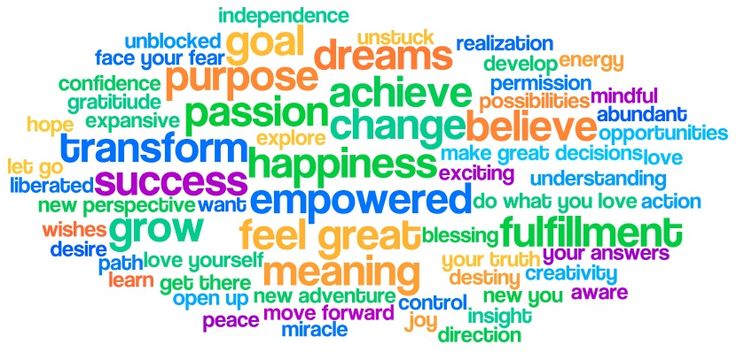 What will I have to do in therapy?
Therapy is a collaborative process and it requires active participation by both therapist and client(s). Together we will set your goals for treatment and discuss the ways in which I feel I can best help you reach those goals. Honestly sharing your struggles, thoughts and feelings about your life will help in the process. Another important part of your therapy may include practicing new skills that you will learn in our sessions. I may ask you to put ideas into practice outside of our scheduled meetings, and we may even work together to set up homework assignments. I might ask you to do exercises, keep a journal, and perhaps do other tasks to deepen your learning.
What are the risks and benefits of therapy?
As with any form of treatment, there are some risks as well as many benefits of psychotherapy. You should think about both the benefits and the risks when making any treatment decisions. For example, in psychotherapy there is a risk that some clients will, for a time, have uncomfortable feelings such as sadness, anxiety, guilt, anger, frustration, or other difficult feelings. In addition, treatment may include a discussion of some things that are uncomfortable for you. Most of these risks are to be expected when making important life changes. Finally, while I will be using my best professional judgment for your well-being, I cannot absolutely guarantee that you will obtain the results that you seek.
While you consider these risks, you should know that the benefits of therapy have been shown by scientists in hundreds of well-designed research studies. In therapy, people have a chance to talk things out fully until their feelings are relieved or their problems are solved. Client's relationships and coping skills often improve greatly. You may gain more satisfaction out of social, marital and family relationships. Your personal goals and values may become more clear. You may grow in many directions and find yourself moving forward – to better possibilities – as a person, in close relationships, in your work or schooling, and in the ability to experience and enjoy your life.
Psychotherapy: How long will therapy take?
Many clients want to know how long therapy will last. Some problems can be significantly improved with short-term help. Other problems will require a longer term commitment to therapy. We can usually get a better idea of the time-frame after your goals for therapy have been set.

Performance Consulting: How long does it take to see results?  While sport and performance psychology is not a series of magic tricks, nor an instant cure for performance obstacles, the tools used in performance consulting have been used by everyone from champions to recreational athletes to performers and creative artists at every level. How long the process of developing "mental fitness" will take partly depends on what areas of performance you are looking to develop or what barriers you are looking to overcome. Keep in mind though that you will have to be willing to practice what we talk about on your own in order to see results. Performance consulting will provide you with resources that you can use to enhance your sport or creative performance, but just like physical training, you cannot master mental skills in one day – it takes practice to see success. Some people find that they only need a few sessions of performance consulting to meet their goals, while others prefer more consistent meetings over time. Whatever your sport or performance need, we can get a feel for how long the process will take during our initial meetings.
I offer a comprehensive assessment to help you decide what treatment would be most helpful, and set your goals for therapy. After about 2 -4 sessions, goals will be clearly defined and we should have a good idea whether or not our partnership will be a good match to meet your needs. I often start with assessment questionnaires to assist with goal setting and/or mapping out the needs of an athlete or performer for enhanced mental skills training.
I may not always be the best resource for you in which case I will make a referral to the best treatment option. In some cases, clients will need both psychological help (which I provide) and psychiatric medications (which need to be prescribed by a psychiatrist or other medical doctor). If you feel that you are ready to schedule an initial appointment, please telephone me and we will try to find a time for our first meeting that will work for your schedule.
What can I expect?
First, I may ask you to provide some initial information over the telephone to help me evaluate your best treatment options. We can then try to schedule an initial assessment session.
You will need to arrive at my office about 30 minutes before your first appointment. You will be asked to complete some initial information including a questionnaire. You will be asked to review and sign a form describing important office policies such as handling of emergencies, protection and use of confidential information and limits to confidentiality, and other important information about my practice. During our initial meeting I will also spend a few moments with you to discuss the confidential nature of our therapy relationship as well as the legal limits to protected confidential information. I will also be happy to answer any questions that you may have about this information.
In the initial session, I will spend time getting to know you, learning about your current circumstances and try to answer any questions you may have. We will try to look at both your current situation, as well as the "big picture" of your life. After 2-4 initial meetings, I will attempt to summarize the problems we have been discussing and then we will decide how best to proceed in order to meet your goals for therapy or consulting. I am interested in developing a collaborative and helpful relationship with you in which we try to decide together how best to meet your therapy needs for growth and change. However, not every problem will be best suited for continuing therapy with me. If this is the case, we will discuss what is best, I will make recommendations based on what I believe will be best for you and I will make any referrals that are needed.
How long will our meetings last?
Generally, ongoing therapy takes place in weekly sessions which last about 45-50 minutes each. However, we may decide that fewer, or more frequent, sessions would be best. This will depend on your situation and treatment goals. Extended sessions may be recommended, on occasion.
What forms of payment do you accept?
Payment for services is a part of any professional relationship. I accept private pay individuals and couples. Payment is made at the time of services and payable with cash, check, credit card (M/C, Visa), or via Paypal.
For health insurance plans, I am currently on a limited number of insurance panels (Blue Cross PPO Preferred is among them) and I would generally be considered an out-of-network provider for most other PPO plans. When this is this case, the client pays privately at the time of service for each session and is then provided with a monthly statement that can be submitted to insurance carriers for reimbursement. However, it is the responsibility of the client to contact his or her insurance carrier to determine client benefits and be aware of any limitations to insurance reimbursement coverage. No HMO's are accepted at this time. Please feel free to contact me for further information regarding payment and fees.
Do you offer telephone or video sessions?
Telephone or Secure video sessions can often be arranged for current clients.
For more information at this time, please contact Dr. Shepphird at (310) 826-4300.
Thank You!