Sport & Perform: High Performance Consulting
Psychological Skills Training; Personal and Team Consulting; Sport and Performance Psychology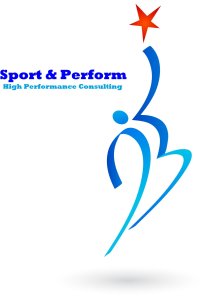 IMPROVE YOUR MENTAL GAME! OPTIMIZE AND ENHANCE YOUR PERFORMANCE! 
The integration of the mental side of sport with physical skill and strategic training is what separates good teams and athletes from the truly elite. At Sport & Perform Consulting and Psychological Services, Inc., I help athletes, performing artists, business leaders, and people in high-stakes professions:
enhance performance

increase consistency

reduce stress

eliminate performance barriers

increase focus and attention

achieve balance between work, academics, and home lives

learn strategies to perform optimally under pressure.
As a psychologist trained in both clinical and sport psychology, I also assist athletes in navigating the often difficult emotional road of injury rehabilitation.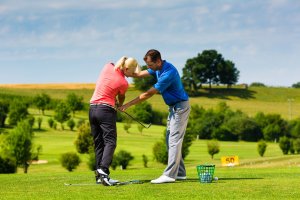 In addition to working with athletes, I assist coaches and ADs, who are in a significant position to positively influence their athletes. I help coaches manage job stress and learn to integrate the mental side of sport and sport injury rehabilitation into the physical and strategic skills training in which they already excel. Together we can enable athletes to reach new heights.
Are you an athlete, performing artist, creative artist, or business leader who would like to enhance your performance skills and remove barriers to optimal & peak performance?

An individual who seeks greater fulfillment from your career in sport or entertainment?

An athlete, musician, or performing artist who desires improvement in your relationships and/or career?

Performance coaching and psychological skills training can help.
Build your skills to achieve your personal best
Target Areas include:  
Goal Setting

Improving Focus

Mental Skills & Imagery

Performance Optimization


Overcoming Performance Obstacles

Dealing with Adversity

Increasing Confidence

Mental Toughness for when "the Zone" Seems Elusive

Stage Fright and Performance Anxiety

Inconsistency & Performance Breakdowns

Difficulty "Letting Go" of Mistakes During a Performance or Competition

Managing Intensity and Stress for Greater Performance Control


Procrastination and Burnout

Adjusting to New Levels of Challenge and Performance Expectations

Managing the Pressures of Professional Sports

Genre Change in Athletics or the Arts
Why Sport Psychology and Psychological Skills Training?
Every level of athlete or performer, from novice to Olympian, collegiate to professional, from recreational to elite can benefit from developing the "mental fitness" that comes with sport psychology training. Even naturally talented athletes, artists, performers, and business leaders can reach a point where their performance peaks and they can't seem to surpass prior goals. Why is that? Because, as both amateurs and experts will tell you, performance excellence in sports and related disciplines is largely mental. In every sport or performance, one's "mental game" is as important as physical effort in achieving goals and winning. That's what applied sport psychology is, it is gaining tools to help athletes and performers with their "mental game".
If you are doing all you can with your physical training, but still aren't seeing the results you want; if you struggle with confidence; if you struggle with performance anxiety or maintaining the motivation to train, Dr. Shepphird can help direct you to developing the psychological tools to perform your best.      
"Helping People Move Forward to Better Possibilities"

SM
    
Additional Resources: